You know how people sometimes say that birth control makes you fat, but babies make you fatter? This is true.
When you're in high school, though, being pretty is a high priority for many students. Not only does it feel like your social status–which, sadly, is incredibly important for people like myself who had low self-esteem all through high school–depends on it, it also feels like the end of the world when somebody calls you ugly or fat in front of other people (both of which happened to me after I went on birth control). Because some young people don't realize the whole "babies make you fatter" aspect of the saying above, they listen to their friends who tell them to opt out of birth control, as it may make them gain weight.
I had a friend in high school who felt this way, and also used to inform me that no guy would ever have sex if he had to use a condom, so she exclusively used the pulling out method. As we all know, this isn't exactly the most reliable means to avoid pregnancy. Unshockingly, she became pregnant as a result and wound up having one child when she was 16, and–because she continued using the same method–another when she was 18. From what I hear, she's doing very well and I'm sure she loves her children and likely isn't sad that it happened, but it's still a struggle for a lot teen mothers to finish school, maintain a job and take care of kids all at the same time as growing up themselves.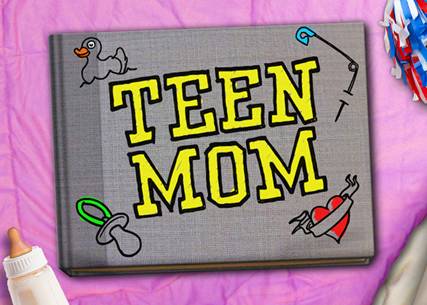 These days, though, there are plenty of young people, including some of the kids I used to tutor who were ages 14-16, who got most of their information on sex through the Internet and television shows. One 15-year-old girl would tell me how her friends had decided to get pregnant in order to seek a reality television contract similar to that of the Teen Mom stars, all of whom have received considerable amounts of money for their participation in the show. This backfired (of course) because MTV does not hire every single teenage mother out there. Now, my student tells me, the girls actually resent their children; this is both sad and terrible.
Educating kids before television, movies and the Internet can isn't easy, nor is it entirely feasible. However, combating misinformation and misjudgments can prevent these types of missteps.