Just in case you were being a silly little girl who thought her mind mattered to men, you were wrong. Esquire has long presented itself as a magazine for men who consider themselves classy; whenever I meet a guy who shops at Banana Republic and orders martinis despite disliking them immensely, he always seems to have a copy of Esquire next to his toilet. After all, what good is bathroom reading material if it doesn't teach you that women are generally useless? Confused about what I mean? Just ask British Esquire editor Alex Bilmes, who freely told an audience that his magazine doesn't really care for women's minds.
Bilmes, editor of the magazine since 2010, had some pretty obnoxious things to say about how British Esquire works while speaking on a panel at Advertising Week Europe in London.
"The women we feature in the magazine are ornamental. I could lie to you if you want and say we are interested in their brains as well. We are not. They are objectified."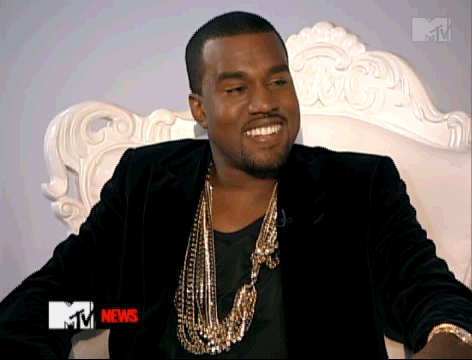 Yeah, this is one of those instances where people pretend that being honest makes doing and saying awful things better, but it doesn't. He's still doing something terrible, and admitting to it means that he's aware of it and refuses to change which is both sad and incredibly disappointing, not to mention rather childish in that, "Well, if I tell mom I ate all the cookies, she'll just be glad I'm tellin' the truth!" way. No. No, as a professional who is in charge of material that's seen by millions of people, you are responsible for how assholeish your decisions are. But anyway, moving onto the next douchebag statement!
"[Esquire] provide pictures of girls in the same way we provide pictures of cool cars," he said. "It is ornamental. Women's magazines do the same thing."
While I agree that places like Cosmo tend to do the whole, "Look at all these eligible hotties' abs!!" spread, they're not exactly representative of women's literature as a whole. Plus, just because somebody else is doing something objectifying and sexist does not make somehow make it okay.
Oh, and comparing women to cars (but Sam, they're cool cars!)? Again, not okay. That'd be like comparing a man to — well, a car. An object. A commodity you can buy and sell and get rid of when you're bored and want the "new model."
But wait, there's more! Bilmes also wanted all of you dumbass women to know that he and his magazine are actually helping your rejected semi-old lady bodies become hot again in the eyes of the most important people on earth: men!
"We are more ethnically diverse, more shape diverse … In fashion magazines women are much thinner. We have older women, not really old, in their 40s … Most women's magazines don't put them [older women] in their magazines."
Again, just because one magazine is doing something like constantly using a single standard of female body and appearance (which we, and most other female-centric outlets, are vocally against) does not mean that it's cool to objectify women. Whether they're older, younger, or anywhere in between, it's still not okay to objectify females. As Kat Stoeffel from The Cut articulates, "Personally, I would forgo such bold and anti-ageist cover models as Cameron Diaz, 40, in favor of women being distinct from cars." Yes, please.