I have always found Maggie Gyllenhaal fairly nonintrusive on the red carpet: she looks subtly nice without being boring, takes certain risks without going over-the-top, and her makeup is almost always perfect. She's very lovely! And I actually really like her in most movies she's done.
However.
How. Ev. Er.
Peplums. My god, do I hate peplums. We have mentioned it countless times, I know, but until Hollywood stylists stop telling their clients to don peplums, I will likely not cease my protest of them because they are the worst.
Gyllenhaal decided to spice up the red blue carpet for White House Down's premiere by wearing a Christian Dior dress that consisted of my new least favorite garment: a crocheted peplum. The only way I can properly convey my emotions is through Fresh Prince GIFs.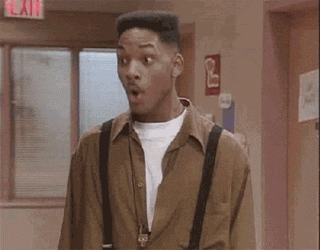 Fine, fine, I'll calm down, I apologize for my irrationally fresh outburst. I just cannot understand why somebody would wear the equivalent of a bored eighth grader's craft project using "found materials" (i.e. the blanket her family keeps under the couch). The kid's really obsessed with roses lately, so she rolls up the crocheted squares into this and — voila! It's a $5,000 dress.
On the plus side, Gyllenhaal's hair looks gorgeous, as does her makeup. I'm just sad about this dress because I think it could have been at least kind of cool, had the art project not been added to its hip area. We could view this as yet another lesson on why peplums will (almost) never belong on the red carpet, on the blue carpet or on any carpet, ever, but I think I'd rather just…
Photos: Getty Images