Miley Cyrus, she of many ugly crop tops, bra tops, matching money getups and monokinis, has worn something nice. I, too, must go have take a rest for a moment and rejoice.
While leaving Good Morning America, Cyrus was spotted wearing a knee-length Chanel dress. Black with white trim, the dress looked very lovely on her, and was accompanied by white pumps, black Chanel bag and a simple red manicure. Except she also went very, very braless. I personally don't find this detracts from the outfit too much unless you really hate nipples.
I am absolutely not trying to claim that wearing crop tops and short shorts all the time is some sort of revolting, hedonistic lifestyle choice that is inherently unfashionable and must be corrected immediately; I'll readily admit crop tops can look nice on the red carpet, and I'm very much opposed to the idea of "dressing classy" because it's antiquated and generally sexist. Plus, Miley's arguably worst look this year is actually attributed to an excess of fabric.
Look, Miley, I don't hate you; I just wish you weren't so irritating most of the time. But, when a story on the fact that you've dressed somewhat well is an actual story, you know it's time you really should toss those denim/sweatshirt hybrid pants already. I don't mind if you show your nipples; for me, it doesn't take away the excellence of this look. So why not vary up your wardrobe a bit more often? Oh, and stop putting grills in your mouth.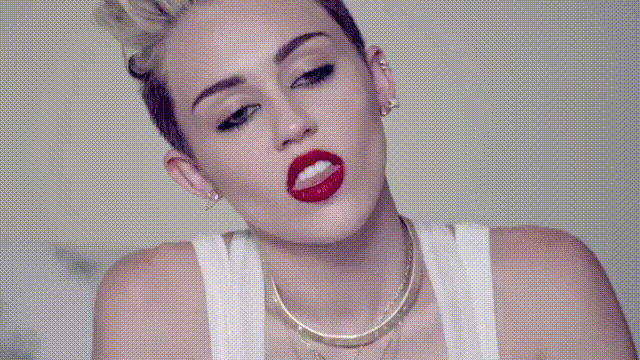 Like, last week.
Photo: TNYF/WENN.com