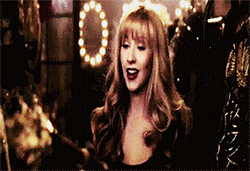 The Sartorialist himself, Mr. Scott Schuman, interviewed Grace Gotham, a burlesque dancer in his latest AOL video, and explored body image, sexuality, boundaries, and why dancers love burlesque. While he primarily asked questions about the clothing (obviously), the interview was fairly revealing about the positive impact burlesque has had on Gotham's life.
While some people aren't sold on burlesque (apparently there's been a rash of surprise burlesque-ings), we're firmly pro-burlesque. Here's 7 awesome things about Burlesque, and a fantastic opportunity to look at some gifs from the cinematic masterpiece Burlesque.
1. Burlesque allows for and celebrates body diversity. Schuman narrates:
"What I find interesting about the burlesque scene is how curvier women, who would not necessarily be celebrated for their beauty or their body type in mainstream society, are completely celebrated and put on a pedestal in that society."
Do I fervently wish that this wasn't only true of a subculture, but just existed in mainstream society? Of course. So do you. But at the very least, we can love burlesque for being ahead of its time.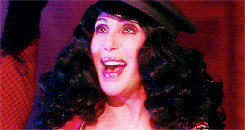 2. The concept of "sexy" in burlesque extends far past physical attributes. Gotham says that sexy is defined by confidence, which we've all heard before, but "joy" and "finding your passion" seem revelatory.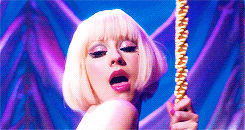 3. You can be anyone you want to be. Gotham talks about putting on different outfits as much more than getting dressed up—she says that with each new outfit she tries on a new character.
4. It's ritualistic. There's a certain ritual to putting on the make up, laying out the outfits, doing your hair, and becoming this character you've chosen. I read somewhere on the Internet like ten years ago that having rituals is an important key to leading a happy life.
5. Burlesque gives you the opportunity to explore your sexuality and other aspects of your personality. Like Gotham says, burlesque lets you try out new characters, but also you can try out aspects of yourself that you wouldn't normally access. She calls her burlesque version of herself the "confident, no-holds-barred self."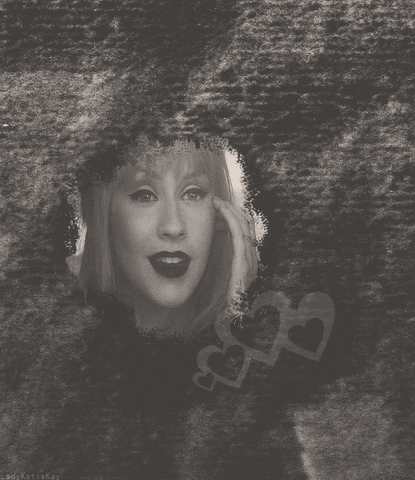 6. It's a safe space. Exploring parts of yourself that you don't usually access can be scary, but Gotham says that burlesque feels like safe space. She references an invisible wall between herself and the audience that allows her to feel protected and free.
7. The dancers are in control. Gotham says she can choose to break that invisible wall whenever she chooses, and interact with the audience how she pleases. Furthermore, since burlesque is considered more of an art form than stripping, burlesque dancers are rarely exploited. They share their sexuality with audience members how they want to, without pressure to get tips or get people off.
Gifs: giphy.com