Everybody and their dog is waiting for Miley Cyrus to announce she has a sex tape out. This is not to say everybody wants her to release one, but more that we all just find it a little inevitable at this point. A letter obtained by TMZ proves that at least a few people in high porn places also find it inevitable — and worth investing in.
The letter comes from GameLink, a company whose slogan is "Always Turned On," and flatters the crap out of Miley before letting her know about this oh-so-rad business opportunity they have for her. A portion reads:
We at GameLink have been watching your career with great interest as you break your child star persona and become an empowered young woman that is unapologetic about your lifestyle, especially when it comes to expressing your sexuality.
I'm slightly surprised they didn't just say "especially when it comes to just being Miley," but moving on.
[We] would like to offer you the very lucrative opportunity to direct an adult film, giving you full creative control, for ONE MILLION dollars.
First of all, obligatory: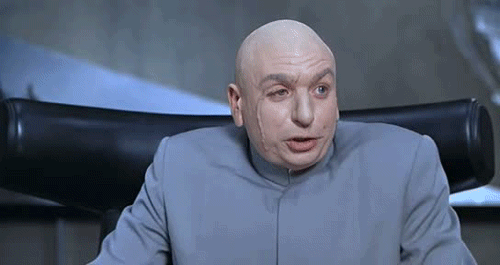 Second, oh dear. I would be nervous to see a porn that is directed by Miley Cyrus, but then again, porn is supposed to be everything you want it to be (within safe, consensual, sane reason) and so perhaps Miley would actually do pretty well at that game. There would presumably be a lot of teddy bears and ass shaking, but that would be completely normal on Tube8, Porn Hub and the rest of those resources for all things pornogratherapeutic.
Plus, this means she wouldn't actually be in the porn and that would be a nice alteration to the majority of the media/world's predictions. [Insert joke about her tongue, how she licks stuff and perhaps something about twerking.]
Photo: Getty Images