There's been quite the hoopla about Adam Levine being chosen as People's Sexiest Man Alive, from hilarious responses on twitter to our own nominations for the Sexiest Men, both alive and dead/fictional.
But we're running up against what I'd called Levine-fatigue, which is to say that we're not huge fans of his to begin with. We are big fans of beautiful people, but we wanted to get as far away from Adam Levine as possible. We decided to jump on the sexiest people train and make our own list of sexy women who we love.
And so here are 15 of the sexiest women alive that we're crushin' on right now, in no particular order whatsoever.
Robyn Lawley
We're pretty big fans of Robyn Lawley over here, even though we truly can't believe she's considered a "plus size" model. In additon to be smoking hot, she's articulate about body issues and has attached her name to an amazing plus size line of swimsuits.
via 
Kerry Washington
At least People got one thing right when they named Kerry Washington the Best Dressed Woman In The World, because the woman is flawless.
via
Lizzy Caplan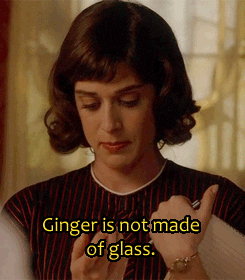 Joanna nominated Lizzy Caplan, and let me tell you. Lizzy Caplan is my type of woman. I'm loving her turn on  Masters of Sex as the warm, open minded sexual adventurer. Also, Party Down forever and ever.
via
Felicity Hayward
I've basically been in love with Felicity Hayward since the moment I first read about her amazing confidence and body positivity. I try to think of her as my spirit animal when I'm having weak moments.
via Facebook
Brenda Song
She's always hilarious as a sidekick or girlfriend (Scandal, The Social Network, New Girl), and I'm really hoping she starts getting some more substantial roles so we can see more of her.
via Getty Images
Daniela Sea
Sam reminded me about stunningly gorgeous Daniela Sea, who we all fell in love with on The L Word. I mean, those eyes.
via
Winona Ryder
This is a year's long love, but she'll always be my favorite in Girl, Interrupted, or as my beloved Jo March in Little Women.
via Girl Interrupted
Aubrey Plaza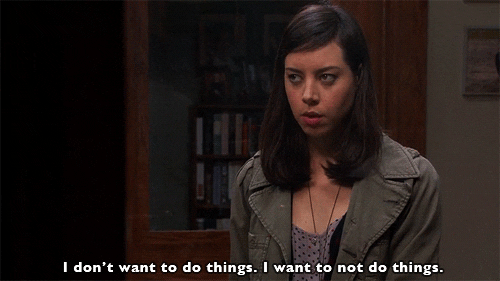 Sexy witch. Dream girl.
via