Southern women, and the actresses that play them on TV, have the best hair. This is immutable fact. The ability to create massive, plush volume that rivals Marie Antoinette is inborn, right along with a love of ranch dressing and sweet tea. Southern manes are bigger because they're full of secrets and closer to God, with extra shine from all that otherwise miserable southern humidity. And Connie Britton has what is quite possibly the greatest TV hair of all time, complete with its own Twitter and multiple Tumblrs.
No woman on TV can compete with Connie Britton. Olivia Pope has the pantsuit game on lock, but that bob is just boring. Half the point of Robin Wright's sexy ice queen wardrobe on House of Cards is to make up for her soccer mom pixie. And the only throne on Game of Thrones actually worth mentioning is the throne of LIES Daenerys and Cersei sit on in those wigs. Give me a naturally bodacious, lightly curled mane of red hair, or give me death.
An ode to our favorite strawberry blonde bombshell, in GIFs.
When Friday Night Lights ended, and we had hair withdrawals.
When the mane finally returned on American Horror Story, more gorgeous than ever before.
When we learned the legendary mane has it's own Twitter account.
When Connie Britton said her secret to great hair is no effort and to not wash her hair very often.
When we imagine Connie Britton playing real life Texan blonde and feminist icon, Wendy Davis, in the greatest Lifetime biopic of all time.
When we consider, just for a moment, the possibility of Connie pulling a Felicity and chopping off her hair on an episode of Nashville.
When she told StyleList she will never cut her hair short.
When someone says redheads aren't hot.
When you show them a picture of Connie effing Britton.
When you meet someone that will watch a Nasvhille marathon with you and help practice your southern drawl.
When they agree to stay over and stream a little Friday Night Lights…
When we imagine ourselves with Connie's luscious locks.
When we actually tried voluminous spiral curls at home for the first time.
When we wallowed in despair that we will never have such a glorious mane.
When we had a moment of silence for our sad, ordinary locks.
When realized that the world can only have one Connie Britton, and we're totally content to bask in the awesome glow of follicular perfection.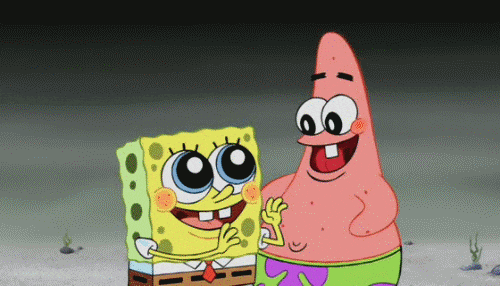 Shine on, @ConBritsHair. The world needs you to remind us every day that such perfection exists.