The Archangel Beyoncé Knowles ended her Mrs. Carter World Tour last night in Lisbon, Portugal, and got understandably emotional while thanking her fans. Before she closed out the night with "X.O.," she took a moment to reflect on the last year, which has seen a new album, remarkable videos, idol worship beyond what was previously thought possible, a touching commercial, a new role as a vocal feminist, and, as she pointed out, her daughter's first steps.
"Tonight is the last show of the Mrs. Carter show. We started a year ago… and I want to say this has been such a journey. I am so lucky. I'm giving y'all the ugly cry."
Awwwwww. Good try, Beyoncé. It's cute that you think you can do an ugly cry, but of course, she looked like a superhuman sex monster. That was a failed ugly cry, indeed.
Let's peruse some actual ugly cries, shall we?
1. Clare Danes' Carrie Mathison is famous for her cries.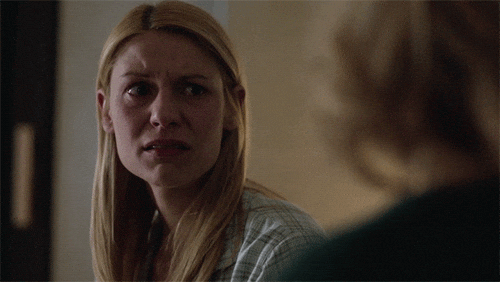 2. Deena just wants her meatballs. I feel you.
3. Kim Kardashian is many things, but a beautiful crier she is not.
5. Lea Michele as Rachel Berry is pretty bad, too.
6. The Walking Dead seems really intense.
7. Aww! Baby Leo!
8. Donna is really going for it on Twin Peaks.
10. Chris Pratt is not crying.
I love ugly cries because I find them completely humanizing–we can't all look good all the time and it's liberating to think that we're all ugly when we cry. Everyone, of course, but Beyoncé. Good effort, Bey, but you didn't quite make it to ugly cry level. Next time!
Gifs: Giphy, Photo: Youtube/[H/T Jezebel]